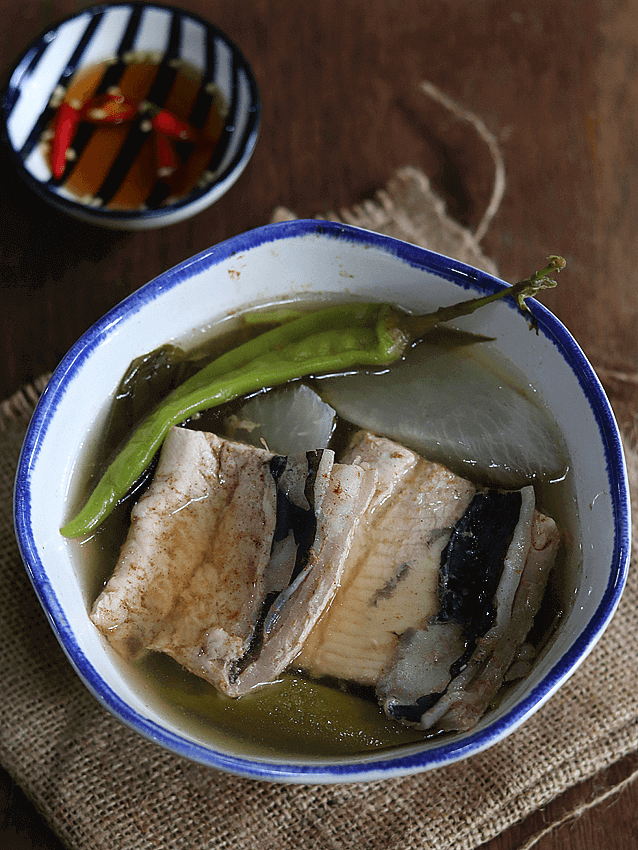 Bangus Belly Sinigang is one of the healthiest but yummiest Sinigang dishes I know. Its one of the easiest too! Since its fish, it;s easy to cook. No more simmering until meat is tender as with beef or pork.
I like using SeaKing Bangus Belly versus regular bangus because its conveniently packed and its boneless. Theres no need to look for fish bones and remove them. Kain na lang ng kain..LOL!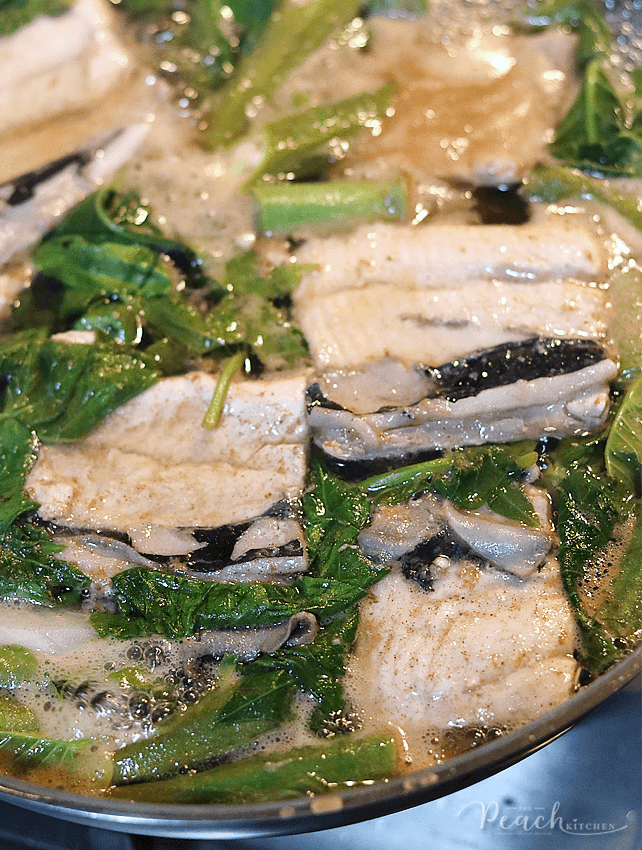 Sinigang is a favorite here at home and this is one way I could make them eat fish.
What about you mommies? What else do you make with bangus belly?

Bangus Belly Sinigang
Ingredients
1 pack SeaKing Bangus Belly
1 small pack of Sinigang Mix
4-5 cups water
2 pieces tomatoes, quartered
1 large radish, peeled and sliced
8 pieces okra, cut in half
1 bunch of kangkong leaves
2 pieces green chilies (siling pansigang)
patis with siling labuyo for sawsawan
steamed rice for serving
Directions
In a pot, dissolve the sinigang mix in the water and bring to a boil.
Once boiling, add green chilies, tomatoes, okra, and radish. Cook for a few minutes.
Add the bangus belly cook until done. Add kangkong and simmer for 2 minutes.
Serve with steamed rice and patis dipping sauce

If you make this recipe, kindly snap a photo and tag @thepeachkitchen on Instagram (OR hashtag it #thepeachkitchen). Id love to see what you cook!
The post Bangus Belly Sinigang appeared first on The Peach Kitchen.
Did you find this article useful? Let us know by pinning us!