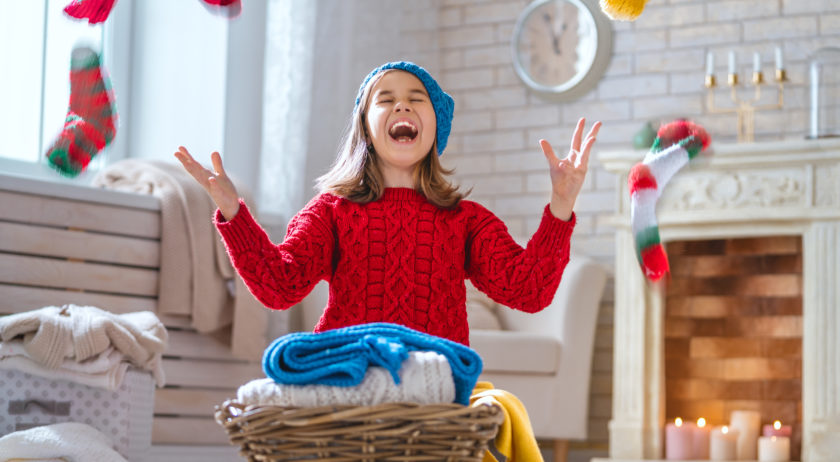 Winter is here! For some, this may be exciting and magical, but for others, the cold weather brings with it a lack of outdoor activities and bored children. For many parents, controlling their children's boredom during the Winter is most easily achieved through the use of technology. There are certainly pros and cons to this solution, but today, I will be discussing other, non-screen activities that parents can facilitate to educationally entertain their children in the cold winter months! 
Even though it may seem like there are not many options for engaging activities during the colder months excluding screens, a little creativity goes a long way! 
For younger children, between the ages of 1-9, options include: 
Sensory activities or buckets/bottles

: Fill a plastic storage bin or bottle with water and

diluted food coloring or colored soap, put in other objects like plastic balls, glitter, etc.

Or, fill a plastic storage bin with mediums such as kinetic sand and molds that children

can play with.

Interactive puzzles or arts and crafts:

Try making collages from old magazines and fun

fabrics or allowing children to play with puzzles with larger pieces. Sculpting using

air-dry clay or finger-painting with non-toxic water soluble paints are also ways to

creatively engage children.

Cleaning tasks:

It may sound a bit unrealistic, but many children actually enjoy

p

erforming some simple cleaning tasks on their own. For example, wiping tables,

dusting, cleaning mirrors or windows, and sweeping can be interesting to young children

(while also productive for parents!).
For older children between the ages of 10-15: 
Card games or solitaire:

Teaching your child different kinds of solitaire or playing card

games with them such as Go-Fish, Rummy, or Highest-Card are great ways to bond with

your child and keep them engaged.

Interactive games such as Hide and Seek or Charades:

While it may sound self

explanatory, games played with your child where they interact with you directly, such as

charades or hide and seek are great ways to spend time together and encourage creativity.

Baking or cooking:

Cooking can be a great way of entertaining children while also

p

reparing family dinners. Giving your child some supervised cooking time allows them

to creatively develop while also learning practical skills to help them further down the

line.
Adolescents aged 16-20 
Reading or creative writing/journaling:

While not many teens or adolescents actively

enjoy these activities, they are incredibly important for developing brains. Encouraging

older children to try "bullet journaling" or other forms of creative writing is a great way

to develop practical skills such as creative writing and organization while also distracting

them during the cold weather months.

Kid-friendly science experiments:

Create and replicate fun and interesting science

experiments specifically designed for children. Using items normally found at home,

encourage your child to develop their understanding and love of science with experiments

such as growing rock crystals! More information can be found here:
Making scrapbooks

:

Sifting through old photos and making new scrapbooks with your

child can be a great way to connect with them and teach them about family history as

well as develop their creativity. This can also be a very personal and meaningful

experience to go through with your child.
These few activities are only the beginning! There are plenty of fun, creative, and engaging methods of entertaining your child during the cold Winter months aside from screens. Ensuring that your child is safe, happy, and entertained allows for parents to relax themselves! 
Did you find this article inspiring? Save THIS PIN to your board and check it later at any time!