Gifts for cooking lovers who have everything can be super fun to shop for. This carefully curated list has cooking gifts for dads, moms, friends theres something awesome here for absolutely everyone!
Gifts for cooking lovers are sometimes hard to find when youre shopping for someone who you think has everything. Im hoping this list inspires you, as its full of cooking gifts for dads, moms, and friends theres something unique and interesting here for everyone!
Im featuring from UncommonGoods, among other places. Ive been shopping on their site for years and they never disappoint. Im thrilled theyve sponsored me to highlight a few things. They have some of the best, cooking finds out there. You can find all sorts of Christmas gifts, including awesome stocking stuffers and family gifts.
UncommonGoods showcases handcrafted items made with thoughtfulness about the environment and without harm to animals or people. Their mission is to support and offer artists and designers a place to share and sell their craft.
The items on this list vary greatly in price (from $2 to $599), and might change over time.
Lets get started . . . .
Gifts For Cooking Lovers Who Have Everything
1. Quarterly Spice Kits from Raw Spice Bar $26/quarterly | $88/year
A really fun and delicious gift that keeps on giving! Raw Spice Bar will deliver freshly ground and expertly toasted flavors, with globally inspired recipes, every 3 months.
2. Terracotta Pizza Oven from World Market $129.99
How cool would it be to create a wood-fired pizza at home with this rustic looking, handmade terracotta oven?
3. Smood from Dreamfarm $24.95
This is hands down the best potato masher/smasher Ive ever tried. I love it!
4. Ravioli Making Gift Box from The Grommet $135
Beautiful and functional, this ravioli rolling pin is handmade from sustainable hardwood. The box also includes a ravioli cutter, semolina flour, and olive oil to make perfect ravioli.
How fun would it be to be on the receiving end of any of these unique cooking gifts!?
5. Olivewood Salt Keeper $24
Handcrafted, beautiful and practical, this olivewood box keeps salt within close reach. It has a swiveling lid for easy one-handed access.
6. Copper River Knife from UncommonGoods $55
This gorgeous, traditional knife is hand-forged and made for the modern kitchen. Its a perfect chopping tool the versatile blade is valued for its utility and ease of use.
7. Uuni Pro Multi-Fueled Outdoor Pizza Oven $599
This is a spectacular, extravagant gift for someone who loves wood-fired pizzas, and would love having this cool looking oven in their backyard! And its not just for pizza; you can also cook fish, vegetables, steaks or really anything with short cooking times.
I use these beautiful spoons all the time!
8. Long Handle Wooden Tasting Spoons (Set of 4) $68
These tasting spoons are beautifully crafted and come in an assortment of woods. They are made with ethically sourced, sustainable, and all-natural materials.
9. Countries Monthly Gift Box from Try The World $29 $39/month (depending on how many months are given).
A curated selection of ingredients, drinks, and snacksfrom a new country every month.
10. BeldiNest Hand Carved 6 Piece Olive Wood Nesting Bowls Set $68
For prep in the kitchen or serving at the table, these gorgeous bowls are handmade in Tunisia.
11. Instanbul and Beyond: Exploring the Diverse Cuisines of Turkey (hardcover) $22
From village home cooks, community bakers, caf chefs, farmers, and fishermen, they have assembled a broad, one-of-a-kind collection of authentic, easy-to-follow recipes.
Heres a cool gift for your baking friends . . .
12. Flour Shaker Rolling Pin $19.99
The hollow ceramic design incorporates a flour shaker and ruler to make rolling out dough quick and simple.
13. Lodge Heat-Treated Cast Iron 14 Ounce Round Mini Server, Set of 4 $75
Seasoned cast iron servers are fun to cook and serve in. From oven to table.
14. Mini Soul Box from Penzys $12.95
(Contains: 1/4 cup jars of Cajun Seasoning, 33rd & Galena, and Penzeys Cinnamon, soul brochure, tip cards, Soul pin.)
Add a little fun to your chocolates with this one . . .
15. Dessert and Baking Salts from UncommonGoods $19
This gift box of uniquely spiced salts kicks your favorite desserts up a notch.
16. Giannis Find Foods Vinegars $12 to $20 ea.
Sweet and savory, barrel-aged vinegars are blended with brilliant flavors to create one-of-a-kind vinaigrettes & marinades.
17. Garlic Grater and Oil Dipping Dish $21
A beautiful ceramic dish highlighted by a rough center for grating fresh garlic. Top with your favorite olive oil and serve with bread.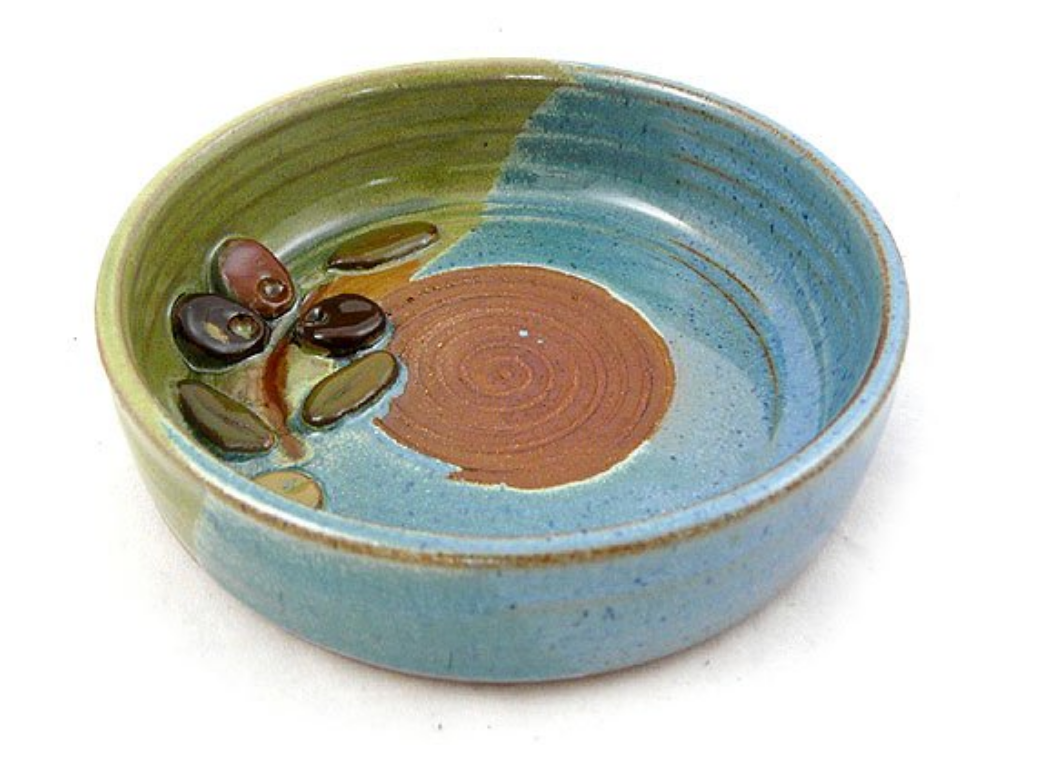 If you know someone who makes homemade pasta, this is the cooking gift for them . . .
18. Cavarola Pasta Board from Artisanal Pasta Tools $75
A gorgeous heirloom piece, hand carved, with 600 individual hand cuts, these boards are made for creating rectangular pasta shapes imprinted with elaborate crosshatching. Theyre available in three finishes and come with the rolling pin.
19. Stoneware Fermenting Crock from UncommonGoods $96
Fermenting foods is all the rage these days, so why not do it in style?
20. Ruhlman Spoon Set from Ruhlman $30
These offset spoons are amazing for basting, tasting, saucing and serving. I was given one as a gift a couple of years ago, and I use it in my cooking daily! (A variety of sets are available.)
Heres a foodie gift thats a win-win . . .
21. Giving Hope Produce Wine Basket from Melissas Produce $80
When you buy this beautiful basket of exotic and tropical fruits with Pinot Noir, youll also be donating to a wonderful cause. One Hope Wines will donate half of their profits to aid in pet adoption.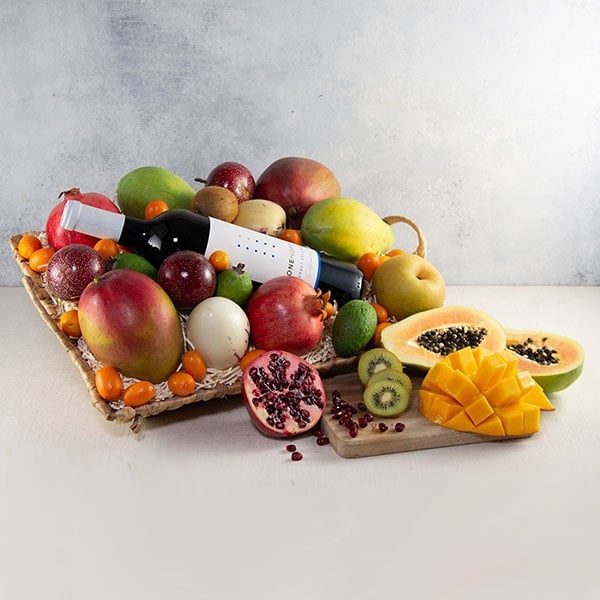 22. Heritage Rectangular Casserole from Le Creuset $109
As far as Im concerned, a cook can never own too many Le Creuset items and this casserole is unique because it comes with a fitted lid. (Much better than foil!)
23. Falk 18cm Copper Saucier $139
Pots and pans made with copper are renown for conducting heat beautifully, and every cook should be lucky enough to have at least one stunning copper piece.
How about two cooking gifts in one?
24. Pie Box from PieBox $35
A reusable wooden pie carrier to keep a pie perfectly intact when you bring it to a party. I think these are so cool for giving as a gift filled with a pie, too.
25. Plastic Free Produce Bags, Set of 3 $15
Such a cool way to store your Farmers Market finds!
26. Handpainted Atoll Measuring Spoons from Anthropologie $20
These are just so pretty. Functional art, I call it.
27. The Flavor Thesaurus: A Compendium of Pairings, Recipes and Ideas for the Creative Cook $26
This book is so awesome for anyone who loves to cook. (Its on my night table!)
The Pepper Project is one of my favorite places to buy cooking gifts. . .
28. Palmwood Prep Bowls from The Pepper Project $2 ea.
Perfect for pre-measuring ingredients, and theyre great on the table for condiments.
29. Microplane Graters (Set of 3) $20
I use a microplane grater for cheese, chocolate, ginger, garlic, and the list goes on.
A combination of the next two items makes for one amazing cooking gift!
30. Moroccan Tagine $65
A tagine is a casserole dish used in North African cooking, most commonly in Morocco. Tagines are great for slow-cooking stews, and other one-pot comfort foods! (Tagine refers to the dish prepared in this vessel, as well.)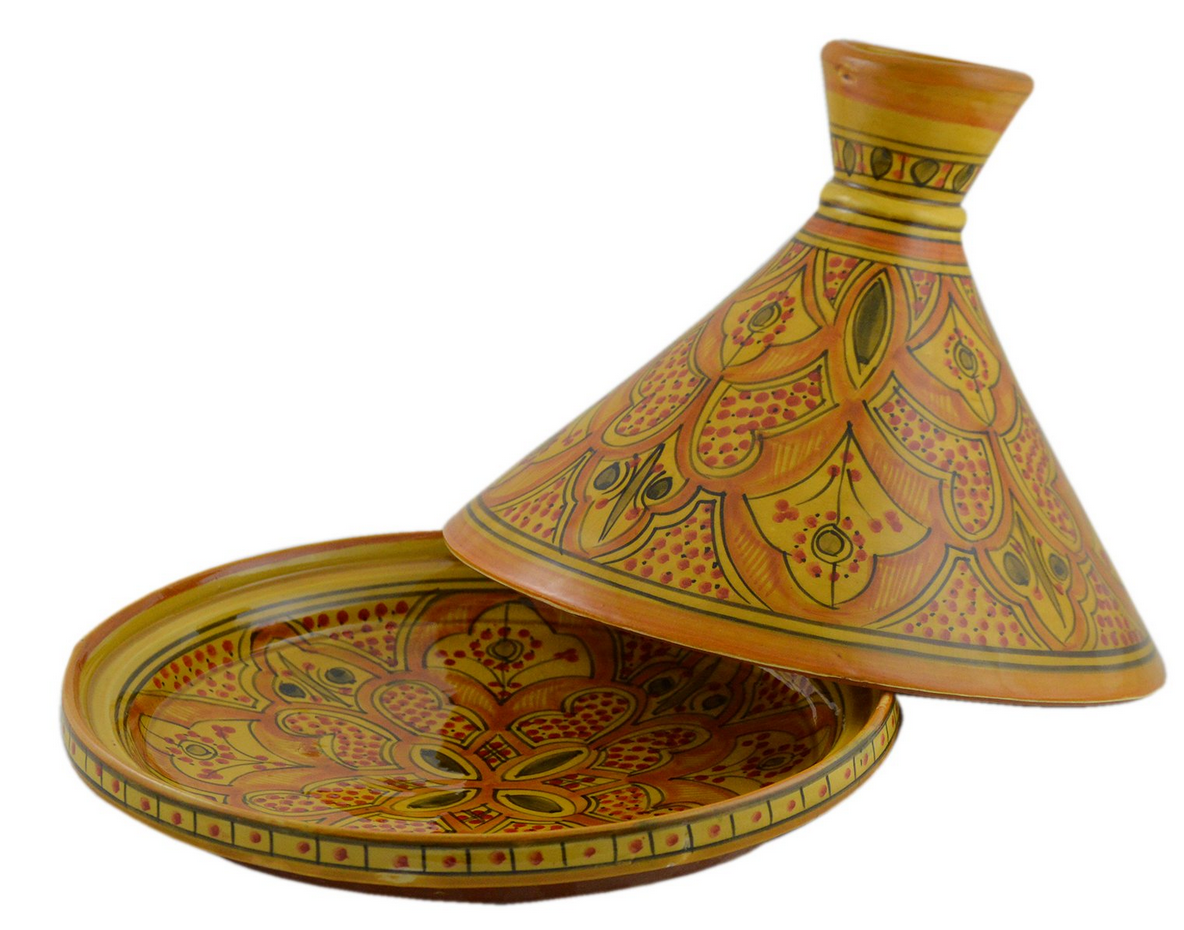 31. Cooking at the Kasbah by Kitty Morse $20
This book is the perfect counterpart to the Moroccan Tagine!
32. Thai Sticky Rice Steamer Set $20
This super cool rice steamer from Thailand makes perfect, aromatic Thai sticky rice.
33. Kampot Black Pepper (8-ounce vacuum sealed bag) $24.95
Another opportunity to support the Pepper Project. Kampot pepper is cultivated in Cambodia in the province of Kampot, and is highly regarded among food connoisseurs and ranks as the finest gourmet pepper in the world. You can read more about it here.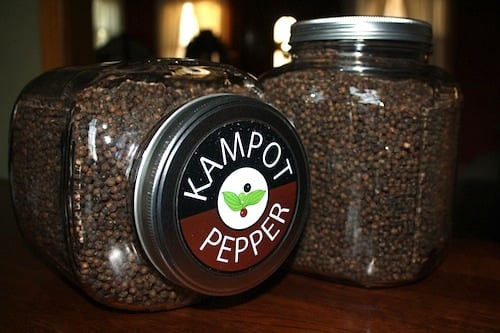 34. Cast Iron Tortilla Press $20
Theres nothing quite like a fresh, homemade tortilla!
Im guessing this fabulous cookbook is one a lot of cooks and foodies might not have . . .

35. Savory Cocktails by Greg Henry $16.95
Collecting cookbooks of all sorts is fantastic! This is unique, hip, and full of delicious recipes and beautiful images.
36. Black Garlic $17
Its creamy and rich, and the flavor is reminiscent of balsamic vinegar. Its a must try! For a bonus, print this popular recipe to go along with the gift.
37. Black Garlic Fermenter $90
So yes, you can buy the black garlic above, or, take it a step further and get the black garlic fermenter for a DIY experience.
38. Hand Carved Olive Wood Utensils (Set of Five) $40
Olive wood is gorgeous and its my opinion that one who loves to cook can never have too many wooden deglazing utensils and spoons.
39. Large Thai Granite Mortar & Pestle $50
This hand-carved granite mortar and pestle is beautiful and will last a lifetime!
40. Pizza Baking Steel ($69) & Baking with Steel: The New Revolutionay Approach to Perfect Pizza ($19.50)
Baking Steels are all the rage, and are said to create the perfect pizza crust, with more conductive cooking surface than a brick ovens stone! And how lovely to accompany it with a Baking with Steel Cookbook!
This next foodie gift is so fun and a great deal!
41. Fermentation Container with Inner Vacuum Lid $15.95
In this container, you can make kimchi, pickled vegetables, delicious sauerkraut & more.
42. GoWISE Air Fryer with Rotisserie & Dehydrator $150
All you have to do is check this out, to see why I think this is so awesome.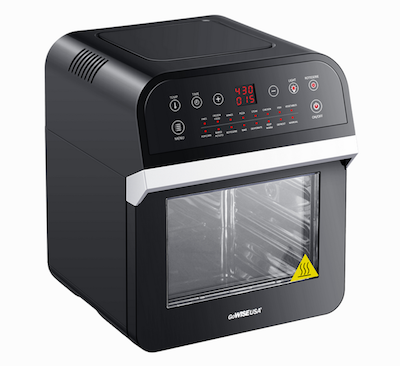 43. Breville Portable Food Smoker $79
It only takes a couple of minutes to impart the most wonderful smoky flavors into food with this awesome tool.
Im a cooking lover who would flip over this next gift.
44. La Tienda Gift Card gift cards are available from $25 to $500
I love shopping here! From food and tableware, to wine and paella pans, La Tienda truly offers the best of Spain!
45. The Flavor Bible: The Essential Guide to Culinary Creativity, Based on the Wisdom of Americas Most Imaginative Chefs $27
This is not a book of recipes, rather its a book that carefully examines ingredients through taste, mouth feel, aroma, and the x factor, which is described as what is perceived by the other senses, plus the heart, mind and spirit.
46. Breville Panini Duo $69
This is in constant use at my house! Who doesnt love a panini!?
47. Sous Vide Supreme Demi $220
This will turn out perfectly cooked food every single time you use it. When you cook with this, youll spend less time in the kitchen. (The best poached eggs Ive ever had were cooked in this!)
A cooking tool that imparts flavor . . .
48. Himalayan Salt Mortar and Pestle $31
This is unlike most mortar and pestles a hint of the flavor of Himalayan Pink Salt will be imparted to the spices and herbs youre grinding.
49. Swissmar Girolle Cheese Scraper $90
It looks like a sculpture, and produces luscious, aromatic shavings of cheese. Though you can use a variety of cheeses, this scraper is designed specifically for slicing & serving Swiss cheese Tte de Moine Swiss, to be exact. Oh, and you can also shave chocolate with it!
50. Reversible Kneading and Cutting Board $85
This is one of the best purchases Ive ever made! This board doesnt move because its lip locks it in place. And flour and bits of dough dont escape at the back because of the back board. You can keep one side for bread making and the other for chopping.
51. Reclaimed Wood iPad or Cookbook Stand from UncommonGoods$95
This functional art is full of character and would warm up a kitchen.
52. Comal$34
A comal is a smooth, griddle-like pan thats typically used in Mexico, Central and parts of South America to cook tortilla and arepas. It can also be sued to toast spices and nuts.
Cooking On The Weekends is a participant in the Amazon Services LLC Associates Program, an affiliate advertising program designed to provide a means for sites to earn advertising fees by advertising and linking toAmazon.com.
The post Gifts For Cooking Lovers Who Have Everything appeared first on Cooking On The Weekends.
Did you find this article inspiring? Every share, pin, comment and like helps!